At the Spell, we can make your bachelor(ette) party one of a kind!
Our seductive knights and mischievous witches will make your bachelor(ette) party an epic moment!
For a unique day, you need a unique activity!
Make the future bride/groom's day exceptional by coming to the Spell.
An original and fun activity that promises to bring a lot of laughs! Put yourself in the shoes of a character straight from the medieval fantasy world and as a team, thwart obstacles and solve puzzles that will lead you to the end of your quest.
Let us know you're coming, and a "warm" welcome will await the bachelor(ette), as well as a few challenges adapted to the situation and a special route.
For even more "Great Moments", we can provide a disguise for your bride/groom.
Disguises welcome 😉
The Treetop adventure course is a sporty activity where you follow a path several meters above the ground. Cross monkey bridges, take giant steps and launch yourself on a zip line, enjoy the height in complete safety!
For a unique experience, choose to be led by an Anim'Actor, a character entirely dedicated to your group (maximum 15 people) throughout the adventure, for even more fun!
Characters: elves, warrior, troll, troubadour, fortune teller, squire of the royal guard...
Reserve a table at the Tavern of the Pierced Barrel to share a glass or a bottle together, at the end of the adventure!
Information on request.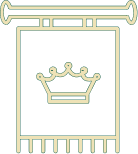 Season 2021: April 10 to November 7

Wednesdays and Thursdays during school holidays, from 11 am to 5 pm

Departures for adventure:

Saturday and Sunday between 1 pm and 2.30 pm
Wednesday and Thursday between 11 am and 1.30 pm
Adjust your day the way you want it to be!
Welcome by an emblematic character upon your arrival (20 minutes)
Adventure (minimum 3 hours)
Eventual picnic or snack
Ending ceremony (20 minutes before you leave)
Adventure Sortilège14 € / person
Sortilège + Treetop Adventure19,50 € / person
Anim'Actor170 €
A table at the Tavern15 €