Organisations & Associations
Associations, youth organisations, neighbourhood groups, activity groups... Here is the most advantageous formula for you!
Take your group outside while staying in Brussels, for a fantastic medieval treasure hunt that is fun, sporty and for all to enjoy!
The Spell is definitely the ideal activity to plan, either occasionally with your youth movement group, or every week with your holiday centers groups.
They will surely love to meet all sorts of crazy creatures and characters and use their brains to solve our puzzles!
Disguises welcome!
The treetop adventure course is a sporty activity where you follow a path several meters above the ground.
Cross monkey bridges, take giant steps and launch yourself on a zip line, enjoy the height in complete safety!
Not unlike a Team Building, the Group Building is an activity that brings together members and leaders, to live a great adventure that aims to get to know each other and establish a strong group cohesion!
Focus: Cooperation, group cohesion, coordination games, team spirit...
The advantages: The group lives its day in one big team, more supported by the staff, low density on the course (little interference with other teams).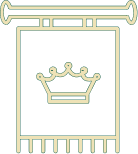 Season 2021: April 10 to November 7

Wednesdays and Thursdays during school holidays, from 11 am to 5 pm

Departures for adventure:

Saturday and Sunday between 1 pm and 2.30 pm
Wednesday and Thursday between 11 am and 1.30 pm
Adjust your day the way you want it to be!
Welcome by an emblematic character upon your arrival, who will explain to you the rules of the game
Total duration of the adventure +/- 3h30 (4h30 if you do the tree climbing)
Picnic or snack
The adventure is recommended for children that are at least 4 years old.
However, children younger than 4 may accompany their family on the adventure free of charge
Minimum height for the treetop adventure course : 1.50m with arms raised
Minimum 1 responsible adult per group of 15 children
The Spell12 € / person
The Spell + Treetop adventure course17,50 € / person
Children less than 4 YOFree